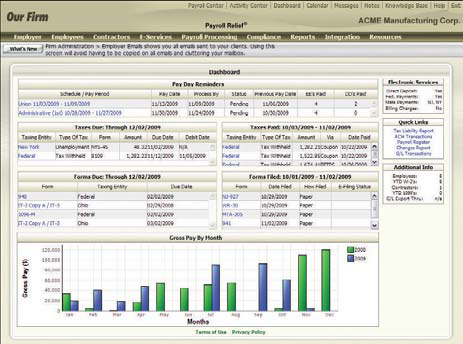 As an experienced payroll provider, our commitment has always been to offer our clients the high-quality services they need to manage their business payrolls. With our professional and personalized payroll service, your business will receive all the capabilities and services provided by the national payroll companies, but with the added benefit of prompt, personal service whenever you need it.
Our complete payroll service supports a wide range of pay types and schedules, and includes check printing, direct deposit, tax filings, complete compliance and more. Automatic reminders keep you informed of due dates for tax payments and compliance reports, and you will receive all the payroll reports you need to run
your business most efficiently. In addition, you also get personalized professional advice on all payroll matters.
Here are some of the key features and  benefits:
Accurate time sheet input

Guaranteed federal, state, and local tax calculations

Voluntary deductions (retirement plans, insurance premiums, etc.)

Wage Garnishments

Vacation and sick day tracking

Payroll by pay checks or direct deposit

Online employee access to check stubs and W-2s

Electronic tax payments

Electronic filling of federal & state returns

W-2s

inclu

ding

electronic filling with SSA

Dynamic payroll and tax liability reports

Comprehensive management reports